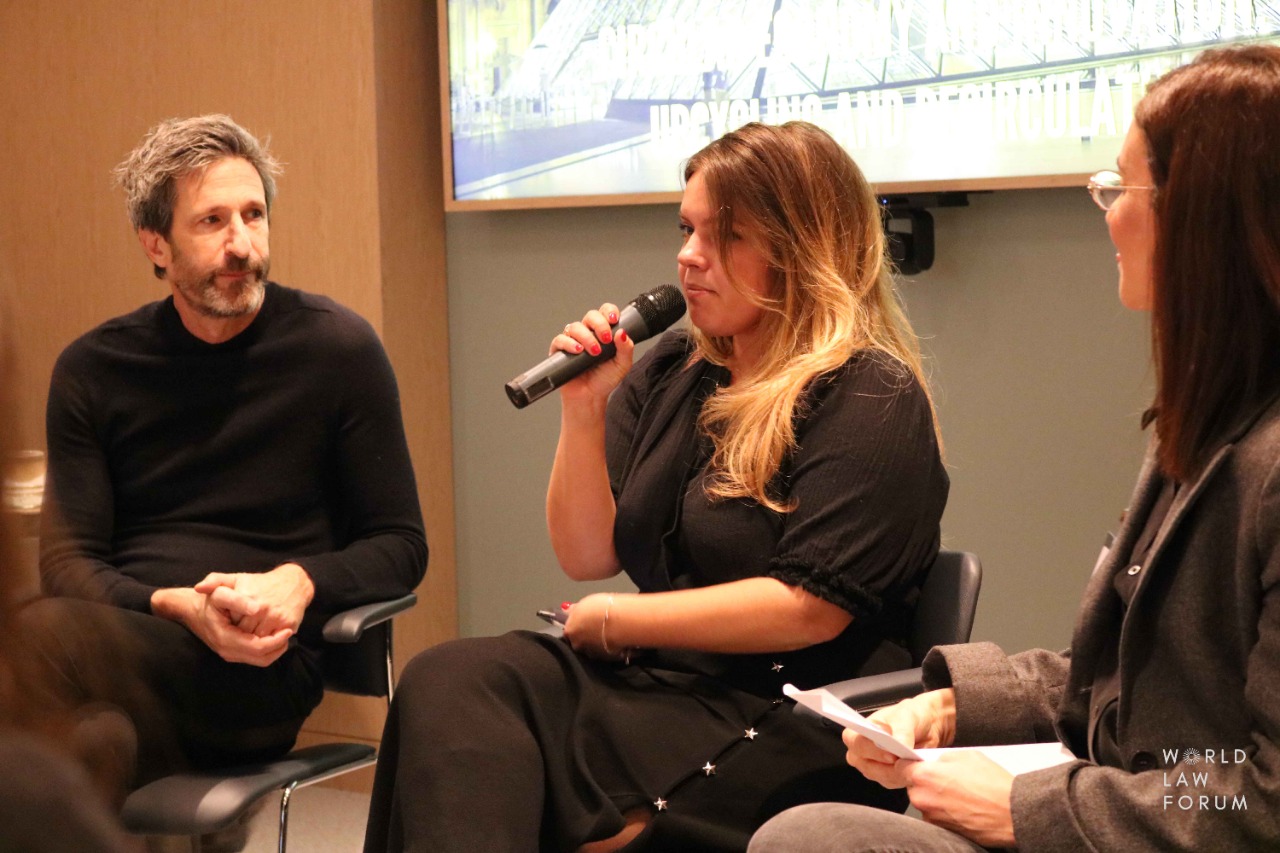 ​World Law Forum Conference on Fashion Sustainability
ABOUT
A sustainable future requires the fashion industry to say no to modern slavery and collectively contribute to the protection of our planet. According to UN Climate Change, textile and apparel production emissions will rise more than 60% by 2030. According to the International Labour Organization, more than 25 million people globally are subject to forced labour and bonded labour, slavery in supply chains, child labour and the exploitation of migrant workers in conditions amounting to slavery.
As the fashion capital of the world, Paris is home to the Paris Agreement and robust transparency legislations aimed at tackling forced labour in global supply chains. The French government is determined to stamp out modern slavery and reduce the environmental impact of the global fashion industry through the introduction of the G7 Fashion Pact and Vigilance Plan.
This conference will bring together experts from various different fields and facilitate a discussion focussing on fashion, environmental sustainability, business and human rights and a better future.
AGENDA​
The Human Cost of Fashion and Luxury Goods
The Present and Future of Human Rights and Environment Due Diligence
Establishing a Trustworthy, Transparent and Traceable Supply Chain
From "Fast" to "Precision": Consequences of Offshoring VS Nearshoring
Impact of Technology & Artificial Intelligence in the Fashion and Luxury Sector
Sustainable Sourcing and Manufacturing: Anti-Pollution and Reduction of Plastic & Carbon Footprint
Circular Economy and Innovation: Upcycling and Recirculation
Speakers
Aditi Mohapatra

Director of Women's Empowerment, ​BSR

Alexandre Emelianov (Sacha)

Head of Data Innovation (Global CDO Team), ​L'Oréal

Alexia Tronel

Co-founder & CEO, Atelier Bartavelle and Itinérance

Alice Pezard

Former French Supreme Court Judge and International Arbitrator​

Carole Hommey

Coordinator, Initiative for Compliance and Sustainability

Christophe Bocquet

Director of Quality Compliance, Customer Service and Corporate Social Responsibility, Chloé

Clotilde Henriot

Senior Law and Policy Advisor, Climate & Forests Programme, ​ClientEarth

Elisa Niemtzow

Managing Director of Consumer Sectors, BSR

Elisabetta Portioli

Manager for the practice ​Luxury / Fashion / Beauty, Vertone

Elsa Savourey

Business and Human Rights Lawyer, Herbert Smith Freehills​

Evelyn Mora

Founder, Helsinki Fashion Week

Frank Omare

Senior Director, SAP Ariba

Jessica Graves

Founder & Chief Product Scientist, Sefleuria

Maeva Bessis

Deputy Director, L'Exception & Executive Director, la caserne

Michael Beutler

Director of Sustainability Operations, Kering

Nora Gherbi

Chief Representative France, City of London & Founder, WHo CAREs!?

Olivia Chammas

Founder, ​The Big Blue Project

Rosie Burbidge

Partner, gunnercooke LLP

Stéphane Brabant

Partner & Co-Chair (Business and Human Rights, Mining & Africa), Herbert Smith Freehills

Sylvain Cariou

CEO, Crystalchain