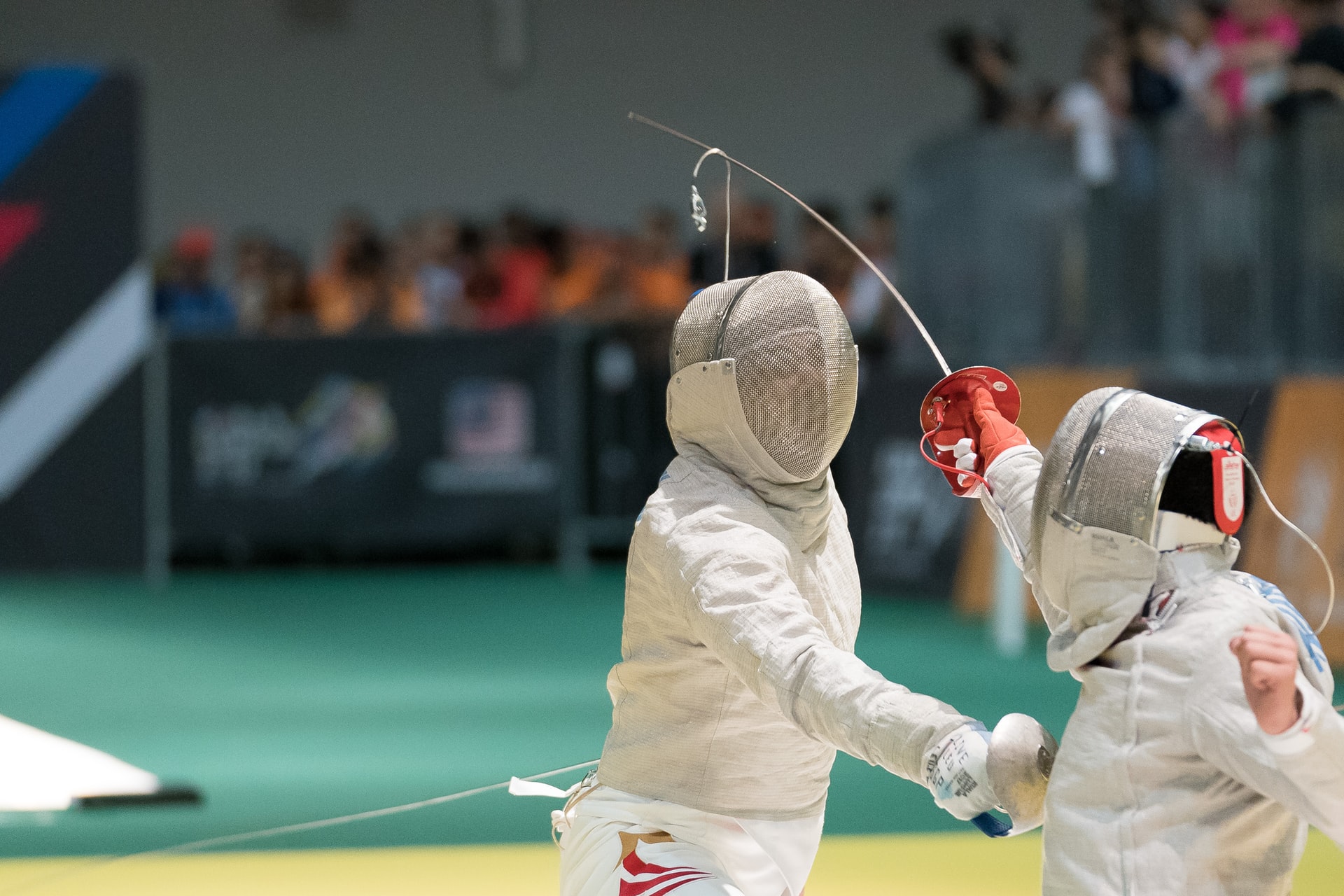 ​World Law Forum Conference on Human Rights in International Sport
While sport has historically brought people together, large-scale sporting events often run the risk of human rights violation. International sports organizations have come under scrutiny a number of times for their role in human rights violations committed by countries that are granted host status. Also of relevance are aspects of athletes' human rights, especially those of child athletes, including issues of inclusion, sexual assault, and doping, among others.
With the Tokyo Olympics scheduled to take place in 2021, and the FIFA World Cup 2022 in Qatar mired in controversy due to human rights concerns, there is no better time to address the human rights aspects of mega-sporting events. 
WHO SHOULD ATTEND?
Human rights and sports law and policy professionals
Government officials
Professionals from the sports sector
Policy makers, academics, consultants 
AGENDA
Human rights violations in mega-sporting events
Implementation of obligations by sports' governing bodies
The responsibility of host countries in upholding rights
The role of sponsors, broadcasters, and other stakeholders in addressing human rights violations
Human Rights Due Diligence and Applicable Standards
Redressal mechanisms for victims
The Way Forward
Speakers
Adam Smith-Anthony

Partner, Omnia Strategy

Adam Smith-Anthony is the Head of the Business & Human Rights practice at Omnia Strategy. He is a qualified solicitor-advocate specialising in public international and human rights law. His broad experience also encompasses employment, intellectual property, consumer and commercial law. Adam advises and represents businesses on matters of corporate responsibility and business & human rights, providing legal, communications and commercial support. Adam has also advised State entities in respect of public international law matters including: international criminal law and international humanitarian law, international and regional courts and accountability mechanisms, the UN OHCHR universal periodic review process and human rights treaty bodies, and the rule of law and capacity building.

Alessandro Oliverio

Attorney at Law, isportlaw

Alessandro is an attorney at law at the international sports law firm, isportlaw. He is a sports lawyer, specialised in national and international dispute resolution, governance of sports bodies, and rules compliance. He is the President of the Italian Swimming Paralympic Federation Court of Appeal, a Member of the Italian Baseball and Softball Federation Tribunal, and a Member of the Italian Wheelchair Hockey Court of Appeal.

Almas Shaikh

Human Rights Lawyer

Almas is a human rights lawyer from India, currently working as a trainee with the UNITAR. She is a graduate of the LLM. in International Law Programme at the Graduate Institute of International and Development Studies, Geneva. Almas possesses Bar Council Qualification to practice in India and has worked in dispute resolution.
She is interested in the intersectionality of human rights and gender rights and its interaction with the protection of vulnerable groups. This includes research and litigation experience in constitutional/fundamental rights, gender rights, business and human rights and disability rights.

Andrea Florence

Acting Director, Sport & Rights Alliance

Andrea is the acting director of the Sport & Rights Alliance and has over a decade of experience fostering people-led social movements through advocacy and campaign strategies aimed at driving systemic change in world sport. For the past two years Andrea led the CARE Project, the first global study to look at elite athletes' experiences to understand whether and how their rights were protected as children in sport. Previously, Andrea has worked as Campaigns Coordinator at Amnesty International Brazil and led the Children Win campaign at Terre des Hommes. Andrea is a certified human rights lawyer in São Paulo (Brazil) and holds a Master in International Law by the Graduate Institute in Geneva.

Andreas Graf

Head of Human Rights and Anti-Discrimination, FIFA

Andreas is Head of Human Rights and Anti Discrimination at FIFA, and coordinates FIFA's work to ensure respect for human rights is at the core of the organisation's operations and relationships. Before joining FIFA in 2016, Andreas worked at the Business and Peace Programme of swisspeace. In this role, he worked with companies in implementing conflict-sensitive business practices, with Swiss government entities in the development of the Swiss national action plan on business and human rights, and supported the UN Working Group on Business and Human Rights in its work on national action plans.

Blake Leeper

Paralympic Athlete

Blake Leeper was born in Kingsport, Tennessee with both legs missing below the knee, and has worn prosthetics since nine months of age. Leeper made his international debut in 2009 at Rio de Janeiro. He is an eight-time Paralympic Track and Field international medalist, world record holder and three-time American record holder. Most recently, in 2019, he made history at the USATF by being the first amputee ever qualifying for the national team and world championships. This year, Blake ran the 6th fastest time in the world.

David Reade QC

Barrister, Littleton Chambers

David is a commercial litigator at Littleton Chambers with wide-ranging experience in sports based disputes, particularly in managerial and player disputes. He is a respected silk with experience that covers a number of aspects of employment law. His expertise includes matters involving TUPE, restrictive covenants, discrimination, and employment status. He is known for leading landmark disputes in the UK and across Europe, has advised and acted on a number of managerial issues in the world of football, and lends his expertise in legal issues in a wide variety of sports ranging from carriage driving to Karate.

Dr. Chamindra Weerawardhana

Author, Political Analyst, Human Rights Advocate

Chamindra is a political and international affairs analyst, academic, educator, intersectional feminist disrupter, and human rights activist. Her discipline is international politics, with a strong interest in the politics of deeply divided places, intersectional feminist international relations and the politics of intersectional justice. Committed to the promotion of democracy and best practice in governance, she regularly engages with governmental and supranational bodies, providing expert insight into issues of foreign policy, multilateralism, human rights diplomacy and more.

Dr. Giovanni Di Cola

Special Advisor, Office of the Deputy Director General, ILO

Giovanni Di Cola has represented the ILO in the UN Task Force, has contributed to the UN SG Report on Sport for Development and Peace, and assisted the UN Special Adviser on engaging the world of sport and UN Agencies. In April 2015, he was appointed Special Adviser on Multilateral affairs in the Office of the Deputy Director General for Field Operations and Partnerships at the headquarters of the ILO, dealing with matters related to Climate change, Sustainable Development Goals and to Mega Sporting Events and Decent Work. He has published books and articles, particularly on skills for employability through and in sport, and has provided advice to Sport Federations on matters of development cooperation, common frameworks and sustainability, over the years.

Dr. Madalina Diaconu

Managing Partner, SPLC Law Office

A Swiss qualified lawyer and an academic, Dr. Madalina Diaconu specializes in European and International Economic Law, with an emphasis on Sports & Gambling Law and on Human Rights. She has over twenty years' experience in the practice of law, having worked notably for the International Olympic Committee, the European Court of Justice, the Swiss lottery and the UEFA Control, Ethics
and Disciplinary Body. Madalina is currently a Managing Partner at the SPLC Law Office in Neuchâtel, Switzerland.
In parallel to her activity at the bar, she is an Associate Professor at the University of Neuchâtel, where she teaches courses in Economic Law and Sport and the Integrity of Sports Organizations.

Dr. Payoshni Mitra

Athletes' Rights Advocate

Dr. Mitra is an athletes' rights advocate and scholar to whom Ms. Dutee Chand first turned for support when she was suspended for having "too much" natural testosterone in 2014. Mitra set out the appeal strategy and persuaded the Government of India to support it. Dutee Chand's case at the Court of Arbitration for Sport not only resulted in the suspension of the controversial Hyperandrogenism Regulations in the Rio de Janeiro (2016) and PyeongChang (2018) Olympic Games, it also paved the way for the ongoing legal battle fought by South African Olympic champion Caster Semenya. Mitra was also part of the 10-member expert group who testified for Ms. Caster Semenya at the Court of Arbitration for Sport in Lausanne in 2019. She has the unique experience of working very closely with numerous athletes with naturally occurring high testosterone both in Asia and Africa. Mitra has also been an Associate Lecturer of Sport in Society at Birkbeck College, University of London in 2019 and 2020. She has been involved in reviewing and writing research reports on lived experiences of women athletes with intersex variations in recent times for international organisations like the OHCHR and the Human Rights Watch and has been consulted by the International Olympic Committee on the subject of inclusion and non-discrimination in sport.

Faraz Shahlaei

Adjunct Professor & J.S.D. Candidate, Loyola Law School

Faraz Shahlaei is an Adjunct Professor/J.S.D. Candidate at Loyola Law School, Los Angeles. His work is currently focused on the interaction between international law and international human rights with sports.

Guido Battaglia

Head of Policy and Outreach, Centre for Sport & Human Rights

Guido is the Head of Policy and Outreach at the Centre for Sport & Human Rights, and also serves as a research fellow at the Institute for Human Rights and Business (IHRB), where he was formerly Head of Responsible Trade. Before joining IHRB, Guido has been a Director at the World Gold Council and has held various manager positions at the World Economic Forum (WEF), engaged in projects involving responsible mineral resources management and infrastructure development in the African continent. He has also worked at DLA Piper, and for the Italian Mission to the World Trade Organisation in Geneva.

Jonas Baer-Hoffmann

General Secretary, FIFPRO

Jonas is the General Secretary of FIFPRO, an organization that represents 65,000 professional football players worldwide. He has been working for FIFPRO for eight years, leading relations with football stakeholders and collaborating with FIFPRO member unions on all continents. Before this, he was General Secretary of the German professional basketball players' union, Spin and worked for the sportsmen's association, EU Athletes.

Jonathan Taylor QC

Partner, Bird & BIrd

Kat Craig

Founder & CEO, Athlead

Kat is an award-winning human rights lawyer and founder and CEO of Athlead, a global sport and social impact consultancy. Athlead's work includes supporting UN agencies on sport and gender equality projects, working with international athlete unions to combat systemic racial injustice, providing strategic advice to major sport-for-development funders on sport and refugee rights, and working with World Cup-winning athletes on issues such as mental health to social inclusion. Kat is also one of the leading global experts on sport and sexual abuse, and has worked extensively with elite and professional athletes across five continents who experienced sexual abuse and harassment to hold perpetrators to account, and encourage National and International Federations to learn lessons from the past and co-create better futures with the help of victims and survivors of abuse.

Katie Fudakowski

Partner, Farrer & Co

Katie is a barrister and partner in the Farrer and Co Safeguarding Unit. She was a member of the International Paralympic Committee (IPC) anti-doping and classification appeal boards and adjudicated on alleged breaches of the anti-doping code and in relation to appeals against an athlete's assigned sports class.
Katie is the sports lead for the Farrer and Co safeguarding unit and advises every type of sports club and their governing bodies in safeguarding, employment matters and the application of the Equality Act 2010. Her clients include premiership football clubs and national sports governing bodies, for example she acted for a premiership football club in their major reviews of non-recent child sexual abuse and is currently advising in relation to transgender participation guidelines.
Katie has considerable expertise in safeguarding crisis management, whether involving non recent allegations or live cases, Katie guides her clients through the internal investigation and disciplinary proceedings and the regulatory reporting to the statutory agencies, the charity commission, the Disclosure and Barring Service and the Teaching Regulatory Authority.

Kenneth Roth

Executive Director, Human Rights Watch

Kenneth is the Executive Director of Human Rights Watch. Prior to joining HRW in 1987, he served as a federal prosecutor in New York and for the Iran-Contra investigation in Washington, DC. Roth has conducted numerous human rights investigations and missions around the world, and has written extensively on a wide range of human rights abuses, devoting special attention to issues of international justice, counterterrorism, the foreign policies of the major powers, and the work of the United Nations.

Matthew Graham

Director of Legal & Player Relations, World Players Association

Matthew is a Switzerland based, Australian labour lawyer, responsible for Legal & Player Relations at the World Players Association. Holding a Master's of International Labour Law he focuses on building and supporting World Players' reform efforts to ensure the dignity of the player is fully respected in global sport. He plays a key role in unifying World Players affiliates and maintaining effective relationships with various stakeholders to deliver a fully athlete centred world of sport.

Michele Krech

Doctoral Candidate, NYU Law

Michele Krech is a JSD Candidate and SSHRC Doctoral Fellow at NYU School of Law. Her research examines normative continuity and change in transnational legal and regulatory regimes, with a particular focus on gender in the governance of athletics and football. She has served as an expert consultant on human rights in sport in various high-profile legal proceedings and international initiatives.

Molina Asthana

Vice President, Law Institute of Victoria; Principal Solicitor, Swarup Asthana Lawyers

Molina is a commercial lawyer with her own practice and is currently the Vice President of the Law Institute of Victoria. She is a Commissioner for the AFL South East Commission, a director on the board of Gymnastics Victoria and a member of the Football Federation of Victoria Tribunal. She is the founder of the organisation Multicultural Women in Sport which aims to empower migrant women from multicultural backgrounds through sport. She has also been a Cricket Australia Ambassador, Commonwealth Games Ambassador and Jean Hailes Women's Health Week Ambassador.

Nan Sato, Esq.

Attorney at Law, Field-R Law Offices

Nan is an attorney qualified in New York, Pennsylvania, and New Jersey. She advises federations, international and Japanese players' associations, commercial sponsors, clubs, and athletes in a number of sports, including football, baseball, rugby, and American football. She has represented clients in front of the Court of Arbitration for Sports and the FIFA Dispute Resolution Chamber in various employment disputes. In addition to contractual and labor issues, she has developed a strong focus on the intersection of technology and sports.

Nandan Kamath

Principal Lawyer, LawNK

Nandan is Principal Lawyer at LawNK, based in Bangalore, India. His practice specialises in sports, technology and media laws, with clients ranging from international and national sports federations, to leagues, teams, sponsors and athletes. He also acts as Managing Trustee of GoSports Foundation, a non-profit that provides scholarships and support to junior Indian athletes.

Nikki Dryden

Human Rights & Sport Lawyer; Former Olympic Swimmer

Nikki is a two-time Olympic swimmer from Canada and a human-rights and immigration attorney in New York. Her work focuses on legal issues at the nexus of sport and human rights, including government, sponsors, doping and athletes rights, and gender discrimination in international sport. She writes, speaks and advises on these issues, including on Olympic campaigns for Team Darfur and Human Rights Watch. She is presently a Fulbright Global Research Scholar and a Doctoral Candidate at the University of New South Wales, working across human rights and sports to research the Olympic athlete experience in the global arbitration system.

Paul J. Greene, Esq.

Founder, Global Sports Advocates LLC

Paul is the Founder of Global Sports Advocates, and is recognized as one of the world's leading sports lawyers. He has handled sports law matters around the world, including numerous hearings before the international Court of Arbitration for Sport in Lausanne. Paul has also represented athletes from more than 20 countries and more than 30 different sports, and multiple sports federations and national Olympic committees in governance matters.

Phylesha Brown-Acton MNZM

Co-founder and Executive Director, F'INE Pasifika Aotearoa Trust

Phylesha is the co-founder and Executive Director of F'INE Pasifika Aotearoa Trust (pronounced Fee-neh) an organisation that provides navigational support services to Indigenous MVPFAFF+ / LGBTQI+ Pacific people in Auckland city. She is also the Co-Chair of the Asia Pacific Transgender Network (APTN), an advisor to the Northland District Health Boards Advisory for Transgender Health Services Advisory Group, and a trustee of Village Collective Trust. She is a Mixed Netball World Cup Champion, representing New Zealand at the inaugural Men's & Mixed Netball World Cup in 2003.

Rory Oake

Junior Consultant, Ardea International

Rory is a junior consultant at Ardea International, a specialist sustainability, business and human rights consultancy with expertise in modern slavery. In his time working with Ardea International, Rory has contributed to a range of projects relating to business and human rights, including supporting Premier League football clubs in the implementation of human rights due diligence through training and policy development.

Rowena Samarasinhe

Partner, Level; Expert Partner, Portas Consulting

Rowena is a commercial lawyer with over ten years of dedicated experience in the international sports industry having worked within a variety of sports, primarily Olympic sports and football. She specialises in the negotiation and implementation of international sponsorship and broadcast agreements. While practising as an in-house lawyer, Rowena gained significant experience in rights protection, event operations, rights acquisitions and sales, and tender processes and bid evaluation. She has also worked closely with a number of international federations in the development of event documentation and governing regulations.

Sylvia Schenk

Consultant, Herbert Smith Freehills; Former Olympic Athlete

Sylvia was a competing athlete at the Olympic Summer Games Munich 1972 and has served as a volunteer on national and international sport bodies for 45 years.
Sylvia advises on compliance, sports law, sustainability and human rights at Herbert Smith Freehills. As an arbitrator at the Court of Arbitration for Sport (CAS) in Lausanne, Sylvia has experience in doping cases and other sports-related disputes. She also advises on the UN Guiding Principles for Human Rights and Business. Sylvia is a member of the board of the German Olympic Academy, the Advisory Board for Integrity and Corporate Responsibility of Daimler AG, the INTERPOL Standing Committee on Ethical Matters and FIFA's Human Rights Advisory Board.

Tanya Kini

Community Manager, She Sports Switzerland

Tanya Kini graduated with a Master's degree in International Affairs in February 2021 from the Graduate Institute of International and Development Studies in Geneva, Switzerland. Her interest of study and research is the intersection of sport, gender and sexuality with a specific focus on LGBTQ+ rights and expression in sport. Her Master's thesis was on the efficacy of the IOC in facilitating the advocacy of LGBTQ+ rights in sport. She is currently based in Geneva, working in the international policy arena and looking for opportunities to expand her horizons in gender and sport.