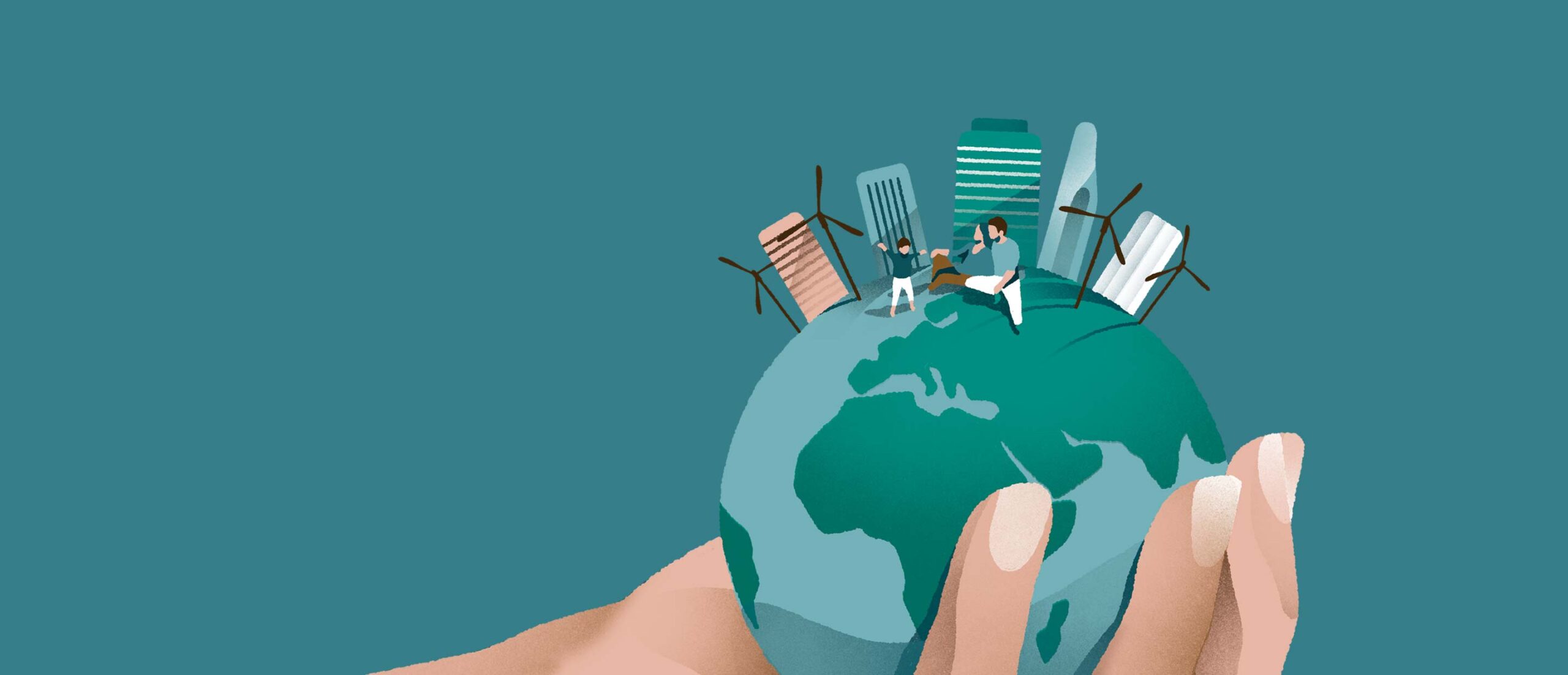 World Law Forum Roundtable on ESG in Emerging Markets
About the Roundtable
While there has been significant discussions and debates on various issues relating to ESG globally – a lot of it has been viewed from a western lens and the focus has largely been on the US, UK and US markets. Little to no discussion on ESG is centred around Emerging Markets, which comes with its own unique challenges and several companies face huge challenges in implementing ESG principles in such countries.
Sessions
Session 1
Introduction: What does it really mean – the 'E', 'S', and 'G' in emerging markets
In this session, the panelists will set the context on why is it helpful to have a focussed session on emerging markets. Some of the questions that will be discussed in this session, include a) What considerations are particular to those investing or operating in or advising or purchasing from emerging markets?; b) Do the duties of stakeholders differ, and how so?; and c) What's the business case for ESG – is it profitable? how do I implement it?
---
Session 2
The impact of new and upcoming ESG Regulations on stakeholders
In this session, the panellists will provide an overview of the EU proposal for Corporate Sustainability Reporting and other new and upcoming global ESG regulations relevant to the ESG market. on stakeholders, in the context of capital access, supply chains, employee management and civil society engagement etc. Some of the key questions that will be discussed during this session include – a) the need for international standardization in relation to ESG standards; b) Likely future regulations; c) What should companies and investors be doing?; and d) what drives the 'spillover' influence of ESG approaches and regimes, where we see a specific jurisdiction or regime, such as the EU set or strongly influence the normative standard outside the market.
---
Session 3
Litigation and Enforcement: The environment, greenwashing and business and human rights
The session will provide a global view of cases and their impact on business, as well as current priorities for prosecutors and regulators. The panelists will discuss on how the threat of ESG litigation in developed markets impact business in emerging markets, and whether courts in emerging markets are themselves developing as forums for ESG litigation. The panelists will also discuss the emerging wave of litigation that waits ESG.
---
Session 4
Open Roundtable Discussion
Topic 1: Follow the money In this session, the panelists will discuss on what are capital pools doing to drive 'ethical' money. The discussion will touch upon sectoral engagement, opportunities, success stories, challenges and drivers etc.
Topic 2: Tools of the Trade Empowering individuals and communities in emerging markets to protect their rights within the ESG framework – are these effective?
---
Session 5
The fad that will not save the planet
While everyone's talking about ESG, not everyone has good things to say about it. We have seen a steady rise in the population of ESG critics, who think that these are three letters that won't save the planet. Critics have also suggested how the push for ESG in the western markets is having an adverse impact on poverty in Africa and Asia. This session will discuss 'just transition' and if emerging markets are not allowed to develop their energy needs, whereas developed markets have used the absolute majority of carbon historically and still to date? Is it a form of neocolonism if Dutch judges tell a major global energy company on what energy to sell in Asia or sub-saharan Africa?
Speakers
Adam Smith-Anthony

Partner, Omnia Strategy

Adam Smith-Anthony is the Head of the Business & Human Rights practice at Omnia Strategy. He is a qualified solicitor-advocate specialising in public international and human rights law. His broad experience also encompasses employment, intellectual property, consumer and commercial law. Adam advises and represents businesses on matters of corporate responsibility and business & human rights, providing legal, communications and commercial support. Adam has also advised State entities in respect of public international law matters including: international criminal law and international humanitarian law, international and regional courts and accountability mechanisms, the UN OHCHR universal periodic review process and human rights treaty bodies, and the rule of law and capacity building.

Amy Bowe

VP of ESG, Africa Oil

Arsenio Lampiao

General Counsel, ThirdWay Africa

Ewa Chappell

General Counsel, Suntory Beverages

Freddie Kleiner

Senior Associate, Wallbrook

Gunjan Sharma

Partner, Volterra Fietta

Jorian Hamster

Senior Associate, DLA Piper

Katherine Tyler

Legal Director (Barrister), Kingsley Napley

Lai Yahaya

Senior ESG Strategy Advisor

Laura Rich

General Counsel, Marimaca Copper

Michiel Coenraads

Partner, DLA Piper

Paul Clements-Hunt

Founder, The Blended Capital Group

Phil Davis

Director of ESG, Helios Investment Partners

Prashant Mara

Managing Partner, BTG Legal

Rebecca Perlman

Partner, Herbert Smith Freehills

Sudhanshu Swaroop KC

Twenty Essex, London

Suzanne Spears

Founder & Principal, PAXUS LLP